What's new at JAIMS
JAIMS is introducing its latest program to support professional development in our local community. The JAIMS Protege Program aims to nurture organic leadership within our community by pairing professionals and local college/university students and facilitating networking and mentoring.
The program is slated to start in November 2015. To be a part of a movement dedicated to building a progressive and professional in Hawai'i, CLICK HERE to enter your information.
To become a mentee, CLICK HERE to register. See details below. For questions, contact JAIMS at 395-2314.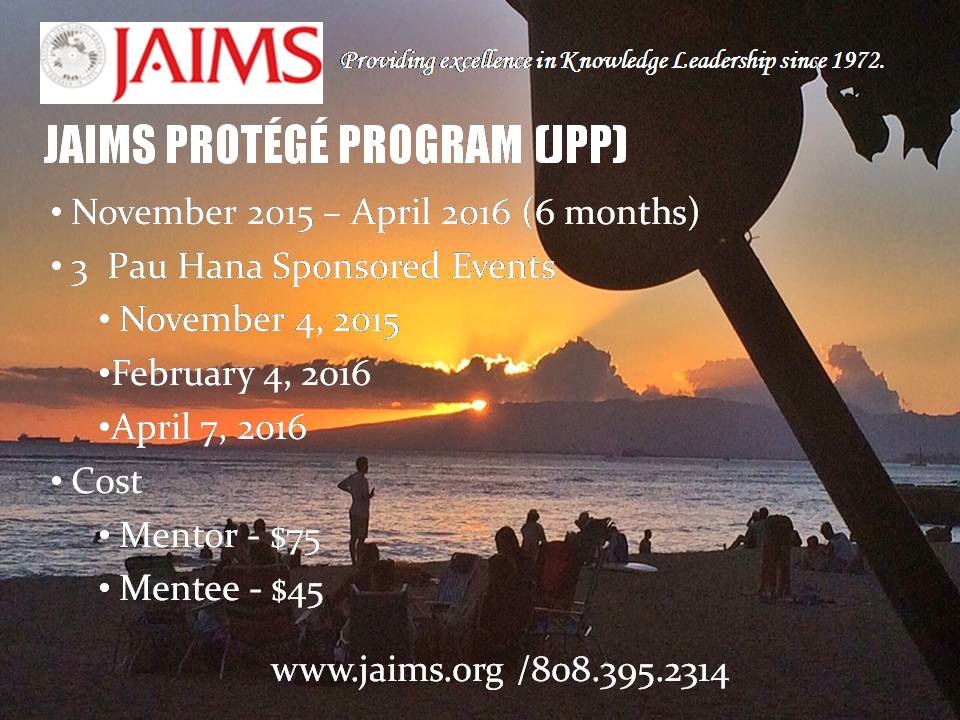 August 12, 2015 - Welcome Okazaki Family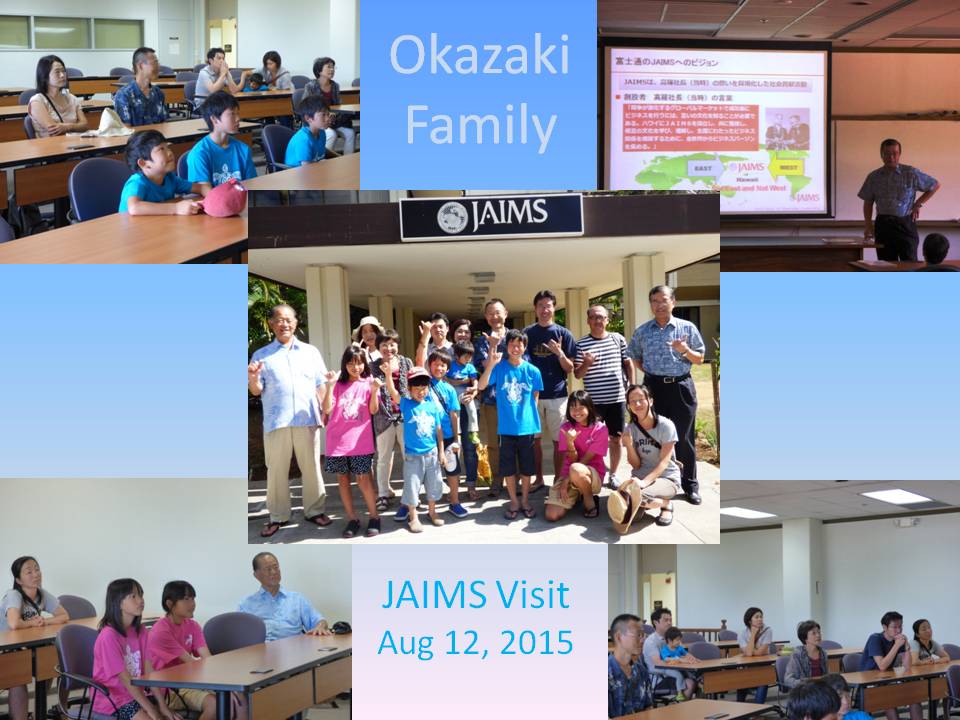 JAIMS welcomed Mr. Okazaki (Retired/Former HR Manager of Hitachi), his children and grandchildren. JAIMS Executive Vice President, Takeshi Horii, provided them with JAIMS overview (history to present) at the Hideto Kono Seminar Room and a facility tour.
In the early days of JAIMS, Mr. Okazaki played a key role in sending Hitachi employees to the JAIMS American Management Program (AMP).