What's new at JAIMS
JAIMS Protégé Program: Mentoring with Aloha
Last year, JAIMS fortified its commitment towards developing young leaders in our community through the JAIMS Protégé Program (JPP). The objective of the JPP is two-fold: 1) To provide our younger generation practical knowledge and skills to become successful professionals, and 2) To provide Senior Executives the opportunity to mentor students as well as gain insight on how our younger generation views the world.
Through a series of guided mentorship and facilitated workshops, mentors and mentees were able to develop deeper and meaningful relationships that we hope would last a lifetime. Six months later, we reconnected with our participants to check on how they are doing and how the JPP experience may have impacted them. This is what they have to say: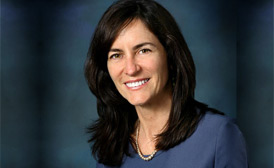 Jill Feldon, Vice president, Public Relations, Communications and Brand Management, Kaiser Permanente
"It was wonderful getting to know Linda and assisting with some of her career questions. I was able to provide her with an opportunity to meet people at Kaiser Permanente who are in the field (Finance) she is exploring so she could learn more about it. Thank you for this great opportunity to mentor as well as to learn from her."


Jamie Ikeda, Sophomore at UH Manoa majoring in Marketing

"The overall program was a great experience! While my mentor and I weren't able to get through all the activities we were able to narrow down and focus on the ones we felt were the most important at the time. Just like meeting anyone new, it's a bit nerve wracking during the first few times but after a while conversation was able to flow easily. All the other participants and mentors were also easy to get along with. (I personally felt it was wonderful that the program encouraged us and provided us time to make connections with all the other mentors in addition to our own.) It was unfortunate that my mentor had to leave before the end of the program due to work but he was very open and told me to contact him with any other questions I may have. I'm so honored to have had my mentor who provided me with both professional and general life advice that I know I'll be using in the future. Thank you for the experience."
Click here to read more reflections of mentors and mentees