What's new at JAIMS
Introducing College-Prep Program at Kaimuki High School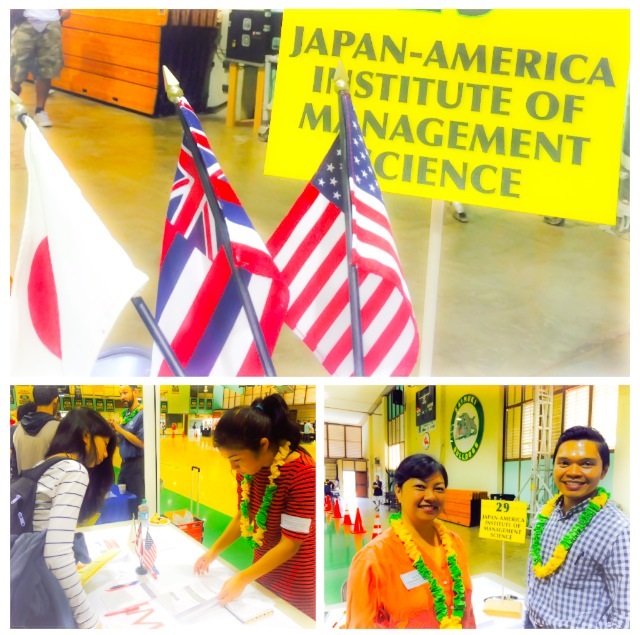 April 10, 2015: JAIMS, now on its 43rd foundation year, participated in its very first Career Fair at Kaimuki High School.
Together with professional speakers and vendors, JAIMS presented a wealth of opportunity and information through its JAIMS College Prep Global Management Program.
JAIMS presented their Summer Intensive program and the JAIMS Scholarship – which they have alloted two slots for deserving Kaimuki High School students.

"The career day was such an exciting event. It was great connecting with students on different levels. We are happy to bring JAIMS into the community and allow students to know more about us and experience what we do best – developing multicultural and global management professionals"- Paranal III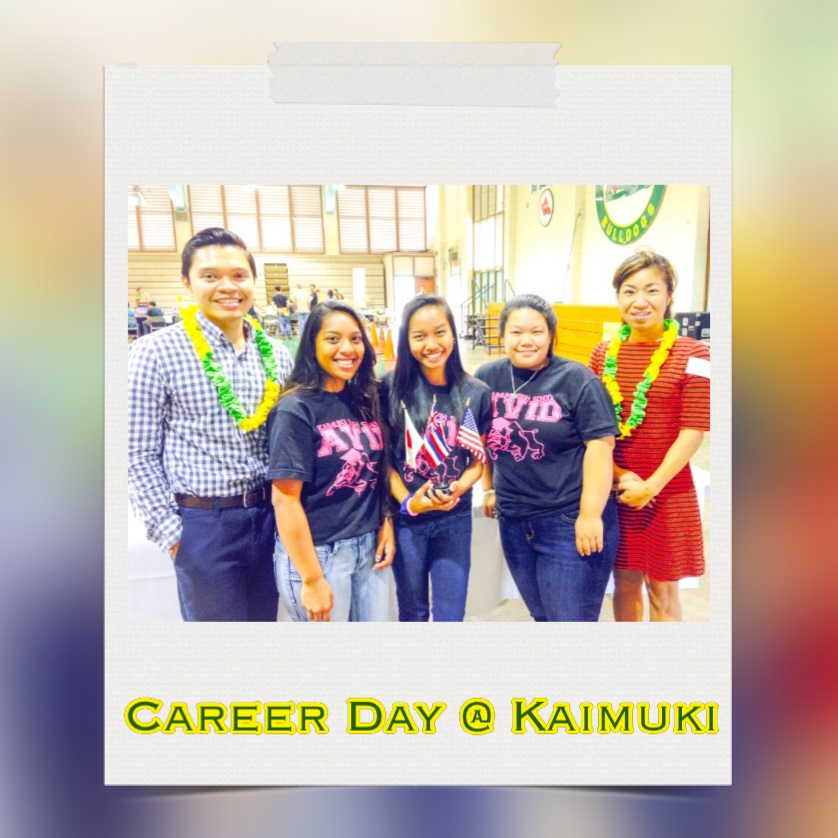 JAIMS was surrounded by other big institutions such as UH Manoa, UH West Oahu, KCC, American Red Cross, and Paul Mitchell, etc.
From an institutions perspective, it was a tough market. But we believe we are offering something different. It was also great to see what our peer institutions were doing.

"We felt like a jar of candy – trying to attract the students. But we believe we are offering something distinctly unique. We were hopeful to have at least 20 sign-ups; we left with 35 interested students." - Paranal III

We are grateful to Mr. Tom Schemel, Post-high school Counselor, who extended the invitation to JAIMS.
A huge mahalo to the entire Kaimuki High School community for being such gracious hosts and welcoming us to the home of the Bulldogs.